Explore Our Marketing Suite
Digital Marketing
Enhance Your Online Presence
Tucker's in-house digital marketing services are robust in quantity and state of the art in quality, providing advisors the kind of exposure that converts online traffic into clients. Whether advisors wish to target specific audiences or reach as many people as possible with their message, Tucker's roster of digital content, email, web development, search engine optimization, search engine marketing, display, mobile and brand protection drives effective results, as well as the means to review those results analytically. Tucker also offers free consultations to advisors on digital strategies that best suit their markets and practices.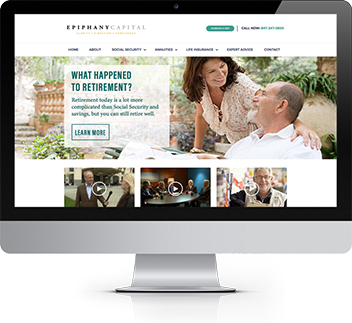 Tucker Seminars
See More Qualified Prospects
As Karlan Tucker often says, no one becomes a financial advisor because they want to hold seminars. They hold seminars for one reason — they work. From 2017 to 2020, for example, Tucker Advisors has averaged more than 25 qualified, booked appointments per every two nights of seminars. Even more recently, Tucker seminars have been booking anywhere from 64 to 100 percent of attendee households into voluntary appointments, on site at the seminars. What other marketing tool are you using now that delivers this many appointments?
According to a January 2020 Wink Sales & Marketing Report, the industry average for an indexed annuity sale is now over $120,000 (which does not include any additional client sales, such as AUM). So, if you were to close on just 20 percent of 25 appointments, the following graph shows the money you could be missing out on by not conducting seminars:
To give you another measure of this revenue potential, over a 90-day span from 2019 to 2020, Karlan Tucker sold $14 million entirely from seminars. The ceiling can be nearly as high as you want to make it, and you don't need any seminar experience to get started. Coaches at Tucker Advisors conduct thousands of seminars all over the country, elevating advisors and their practices with expert branding. As Tucker seminar coach Brad Smith says, "I can make statements about advisors that build trust in an audience, but would sound boastful coming from the advisors themselves." You can use a seminar coach once or for all of your seminars, it's up to you. Tucker offers the best in proven seminar marketing, including one-on-one coaching, seminar slides, scripts, notes and tutorial videos, so advisors are never feel overwhelmed and can reap the benefits: Fill your schedule with interested, qualified appointments; be positioned as the local "Retirement Specialist"; distance yourself from your competition; and, allow our professional coaches to guide you towards success at both your seminars and in the many appointments they'll bring.
LEAD GENERATION
Send Leads Straight to Your Inbox
Leads are an affordable way to generate prospects and a great complement to other channels of marketing. Tucker works with several vetted lead companies to procure data. While Tucker doesn't regularly recommend that advisors rely solely on purchasing lead generation, it is an integral spoke to add to the wheel of your marketing strategy. Upon request, Tucker also provides consultation to advisors on which lead companies might best suit their practices.
Creative
Brand Yourself As the Expert You Are
Whether the need is copywriting, a website, email marketing, graphic design or many other creative services, Tucker's Creative Department offers an experienced staff to meet advisors' requests in a timely fashion. Understanding the industry shift that has occurred from product to brand, Tucker knows that each advisor has specific and individual needs, and avoids approaching creative problem-solving with the "one-size-fits-all "mentality of the past: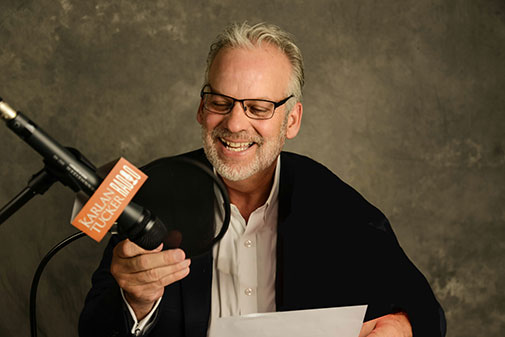 RADIO
Reach the Masses, Make New Connections
Studies show that radio remains the most powerful medium in the U.S., reaching 90 percent of adults every week. It is one of the most effective methods for obtaining quality, motivated leads. Tucker Advisors has developed a comprehensive plug-and-play radio system to help our advisors succeed even if they are inexperienced in this broadcast medium. If advisors want to generate leads, leverage endorsement power, even host their own show, Tucker has access to everything they need.
REFERRALS
Capture the Referrals You've Earned
As with every other facet of the FMO industry, Tucker Advisors believes there is no shortcut to gaining client referrals — they must be earned through performance, and with an integrity that constantly informs that performance. If advisors live by this rule, they should never worry about asking for a referral, especially after already earning the trust to handle a client's life savings. We provide expertise to advisors on how to be respectful and fair in requesting client referrals. By exemplifying its belief to grow one relationship at a time, Tucker has learned that client referrals are simply the reward of a job well done.
CLIENT Events
Thank Your Customers in a Myriad of Ways
When many advisors think of client events, they imagine expensive dinners at high-end restaurants. Tucker Advisors has hosted client events that range from barbecues to movie nights, sports outings to the most luxurious of dining experiences. A general marketing rule of thumb states that it costs five times as much to attract a new client as it does to keep an existing one. With the right imagination, there is never a shortage of event variety, and that should never be an excuse for missing an opportunity to get to know your clients better. Tucker provides expertise in defining event objectives, choosing the right event, inviting the right clients (and in some cases, their friends and family), conveying your appreciation at the event, and event follow-up.