Our Carriers
Click the logos below to learn more about our carriers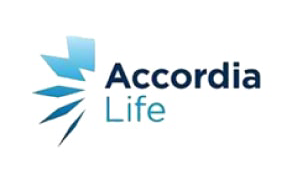 LEARN MORE
Accordia Life is an innovative life insurance company, providing customers and agents proven expertise in indexed universal life insurance. The company's products help meet the protection, wealth transfer and small-business needs of customers throughout the United States. Accordia Life's success is built on a foundation of experience, exceptional products and deep relationships. Accordia Life is a subsidiary of Global Atlantic Financial Group Limited, a financial services company focused on the annuity, life insurance and reinsurance markets with $40 billion in assets and nine offices.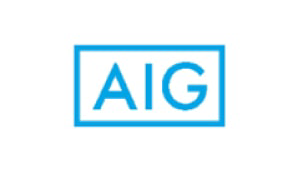 LEARN MORE
American International Group (AIG) is a multinational insurance corporation with a presence in more than 80 countries and jurisdictions. AIG serves 87 percent of the Fortune Global 500 and 83 percent of the Forbes 2,000. For nearly 100 years, the company has faced and managed complex risks, and provided the risk expertise and financial strength that empowers its clients. For eight straight years, AIG has topped the Business Insurance Rankings for its commitment to innovative risk management products ­­and services.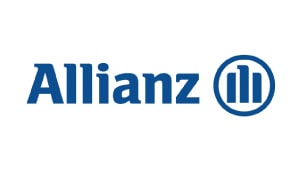 LEARN MORE
Allianz SE is a European multinational financial services company headquartered in Munich, Germany. Its core businesses are insurance and asset management. As of 2014, it is the world's largest insurance company, the largest financial services group and the largest company according to a composite measure by Forbes magazine, as well as the largest financial services company when measured by 2013 revenue. The company is a component of the Euro Stoxx 50 stock market index. Its asset management division, which consists of PIMCO, Allianz Global Investors and Allianz Real Estate, has €1,960 billion of assets under management (AuM), of which €1,448 billion are third-party assets (as at 2017-12-31).
Allianz sold Dresdner Bank to Commerzbank in November 2008. As a result of this transaction, Allianz gained a 14% controlling stake in the new Commerzbank.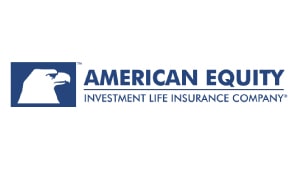 LEARN MORE
Headquartered in West Des Moines, Iowa, American Equity has been recognized by A.M. Best Company and Standard and Poor's Rating Services for its commitment to sound business principles and financial strength. These ratings reflect directly on the company's stability and integrity within the insurance industry. A team of 500-plus employees at American Equity focuses on providing the high-quality customer service, products and safe retirement planning. American Equity was founded in 1995 by David J. Noble, who defined the company's mission as "relationship driven, not transaction driven." On behalf of American Equity, Noble received the Ernst & Young Financial Services Entrepreneur of the Year in 1999 for the Iowa and Nebraska regions and was inducted into the Iowa Insurance Hall of Fame in 2004.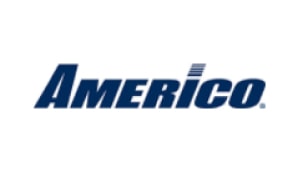 LEARN MORE
The roots of the Americo family of companies date back more than 100 years, with its growth built on the acquisition of several insurance entities: Americo Financial Life and Annuity Insurance Company (formerly known as The College Life Insurance Company of America, founded in 1946); The Ohio State Life Insurance Company, founded in 1906; and, Great Southern Life Insurance Company, founded in 1909. Americo also owns a history of innovation: In 1922, Great Southern Life became the first American company to insure children; In 1971, Ohio State Life was the first to advance death-benefit payments to sustain the life of a policyholder; In 1981, Great Southern Life was one of the first American companies to offer universal life insurance. Based in Kansas City, Mo., Americo owns an A+ rating from the Better Business Bureau.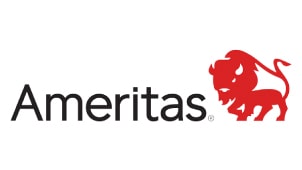 LEARN MORE
Ameritas Life Insurance Corp. is a mutual insurance. It is owned by Ameritas Mutual Holding Company, headquartered in Lincoln, Nebraska, United States. The company includes Ameritas Mutual Holding Company (AMHC) and Ameritas Holding Company (AHC), as well as Ameritas Life Insurance Corp. of New York.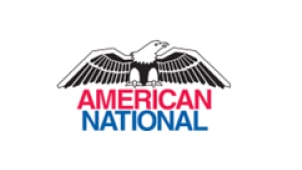 LEARN MORE
American National Insurance Company was founded in 1905 and offers both longevity and stability to its policyholders through a variety of life insurance, retirement annuities, accident and health insurance, pension plan products and services, credit insurance, and property/casualty insurance for personal lines, agribusiness and targeted commercial exposures. American National's network of agents stretches across all 50 states and Puerto Rico, and provides service to more than 5 million policyholders. American National was listed by Forbes Magazine in its "100 Most Trustworthy Companies" list for 2009.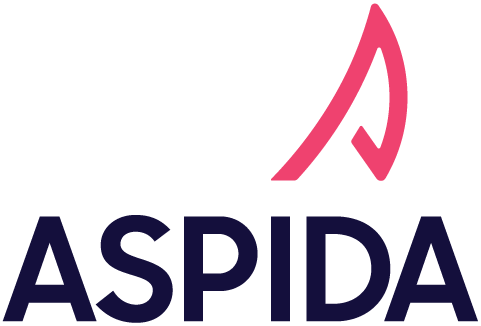 LEARN MORE
While an annuity from ASPIDA can be one of the most secure and stable parts of your retirement strategy, it shouldn't be hard to understand. We make the insurance process safe and easy. No jargon, no complex explanations — just peace of mind, simply put. ASPIDA is A- (Excellent) rated by AM Best as of August 2022.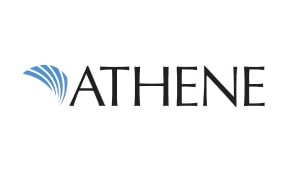 LEARN MORE
Athene Holding Ltd. (Athene) is a leading retirement services company that issues, reinsures and acquires retirement savings products designed for the increasing number of individuals and institutions seeking to fund retirement needs. Athene's operating subsidiaries issue and reinsure retirement savings products that include fixed annuities and funding agreements. Athene was founded in 2009. With its experienced team, Athene has grown from its 2009 startup to now manage $99.6 billion in total assets. The company's primary business is spread across four distribution channels: Retail; Reinsurance; Institutional Products; and, Mergers & Acquisitions.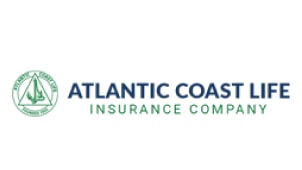 LEARN MORE
Founded in 1925, by Y. W. Scarborough and J. W. Orvin, Atlantic Coast Life Insurance Company has served funeral homes and families for over 93 years to help plan for and fund "end of life" solutions. They have built a reputation among funeral directors and consumers as a trustworthy source of funding. Their speed to pay claims has been a great strength and still is today. Between 1925 and 1940 their Home Service Distribution was built through recruiting sales agents and building district offices throughout South Carolina. In 1946, the Scarborough Family started Cosmopolitan Life Insurance Company and in 1954 merged its operations into Atlantic Coast Life. Their Home Service distribution reached its height in 1978 employing a field sales force of over 250 persons working out of 15 District Offices strategically located across the state of South Carolina.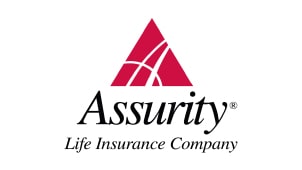 LEARN MORE
Assurity Life Insurance Company (Assurity) is a mutual insurance organization based in Lincoln, Nebraska. Assurity employs about 400 home office associates and is licensed to conduct business in 49 U.S. States and the District of Columbia. Assurity was created as the result of a merger of three Lincoln, Nebraska insurance companies: Woodmen Accident and Life, Security Financial Life, and Lincoln Direct Life. The merger of the companies concluded in 2007. Woodmen Accident and Life began in 1890, using the name Modern Woodmen Accident Association. Security Financial Life began in 1895, using the name Security Mutual Life. Lincoln Direct Life began in 1896, using the name The Royal Highlanders.
LEARN MORE
Banner offers a good life insurance option for many. It rates No. 4 on the Best Overall Life Insurance list. It also rates No. 1 on the list of the Cheapest Life Insurance Companies, with sample monthly costs coming in just under $47 per month. Though Banner doesn't offer a range of products, what it does offer is easy to understand. Banner Life gives its customers the options for a term life or a universal life policy. It offers a few basic riders, such as an accelerated death benefit, that allows customers to customize their plans. Some of Banner Life's offerings may differ from state to state. Banner Life provides policies and coverage for individuals in 49 states and Washington, D.C. William Penn, its sister company that is also part of the Legal & General family, provides similar coverage to customers in New York.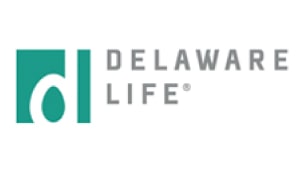 LEARN MORE
Founded in 2013, Delaware Life Insurance Company is a member of Group One Thousand One, LLC ("Group1001"), a dynamic network of businesses making insurance more useful, logical, and accessible for everyone. As of Sept. 30, 2020, the company had assets of $41.9 billion and liabilities of $40.3 billion (does not include Delaware Life Insurance Company of New York), with more than 300,000 active annuity and life insurance policies.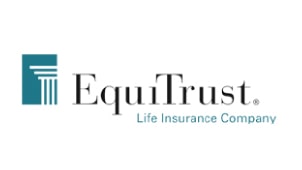 LEARN MORE
Since 1996, EquiTrust has demonstrated exceptional growth, and in 2016 surpassed $17 billion in assets under management. EquiTrust is a national carrier of competitive, client-friendly annuity and life insurance products, available through a national network of independent sales representatives. In 2016 and 2017, EquiTrust was recognized among the "Ward's 50" of top life and health insurance companies. EquiTrust is committed to meeting the financial obligations of its customers and, based on capital standards closely watched by insurance-industry regulators, it is strongly capitalized and well positioned, with a solvency ratio of $105.94.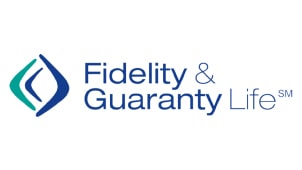 LEARN MORE
For nearly 60 years, Fidelity & Guaranty Life has been a catalyst to help others plan for tomorrow. With 700,000 policyholders counting on the protection features of its annuity and life insurance products, Fidelity & Guaranty innovates on behalf of its customers and is constantly focused on meeting the changing needs of its policyholders. Its stated company goal is to ensure policyholders understand their options, have an easy and positive experience, and feel secure in protecting both their family and their future retirement needs. More than 37,000 licensed agents serve clients through Fidelity & Guaranty Life. The company was founded in 1959 and is based in Des Moines, Iowa.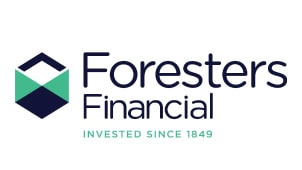 LEARN MORE
The Independent Order of Forester's (IOF) financial strength, as measured by A.M. Best Company, is rated "A" (Excellent), and has been for the past 20 years. In 2020, A.M. Best also assigned IOF's subsidiary, Foresters Life Insurance Company (FLIC), an "A" (Excellent) Financial Strength Rating. The A.M. Best ratings reflect the overall strength and claims-paying ability of IOF and FLIC but do not apply to the performance of any non-IOF- or FLIC-issued product. An "A" (Excellent) rating is assigned to companies that have a strong ability to meet their ongoing obligations to policyholders and have, on balance, excellent balance sheet strength, operating performance and business profile when compared to the standards established by A.M. Best Company. In assigning ratings on Aug. 5, 2020, A.M. Best stated that the rating outlook is "stable," which means it is unlikely to change in the near future, assuming financial strength is maintained and operations grow.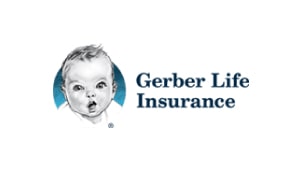 LEARN MORE
For more than 50 years, Gerber Life has been providing budget-friendly life insurance so that children and adults can have greater financial protection. Founded in 1967 by the Gerber Products Company, the company shares common heritage and values in caring for the millions of families who place their trust in them. Today, Gerber Life is a member of Western & Southern Financial Group Inc., one of the strongest life insurance groups in the world. With over $59 billion of life insurance in force as of December 2020, you can count on Gerber Life to provide insurance plans for the entire family that offer the reliability, flexibility and peace of mind you deserve.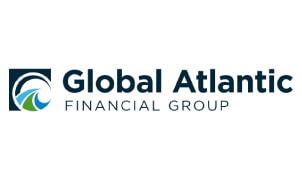 LEARN MORE
Global Atlantic Financial Group, through its subsidiaries, offers a broad range of retirement, life and reinsurance products designed to help customers address financial challenges with confidence. A variety of options help Americans customize a strategy to fulfill their protection, accumulation, income, wealth transfer and end-of-life needs. In addition, Global Atlantic offers custom solutions and responsive service for the capital, risk and legacy-business management of life and annuity insurance companies around the world. Global Atlantic offers employees the unique opportunity to work in a fast-paced, collaborative working environment that rewards performance. The company's unique entrepreneurial culture encourages all employees to assume significant levels of responsibility. Global Atlantic invests in its people because it believes they are critical to the long-term success of its business.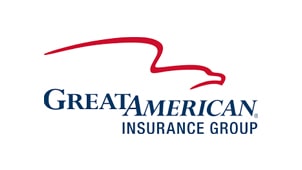 LEARN MORE
Great American Financial Resources is a wholly owned subsidiary of American Financial Group (AFG), founded in 1872, and supplies a range of annuities, life insurance products and supplemental insurances to individuals and enterprises. AFG is a Fortune 500 company. Over 6,700 employees in more than 100 locations throughout North America and Europe provide the strength and expertise that make AFG a leader in the financial services marketplace. AFG is based in Cincinnati, Ohio.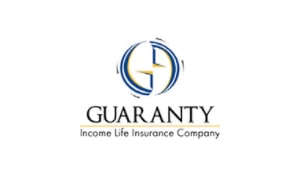 LEARN MORE
For more than 90 years, Guaranty Income Life Insurance Company (GILICO) has been creating wealth solutions that include competitive annuity and long-term care products. GILICO is based in Baton Rouge, La., and, since its inception in 1926, has been committed to generating financial security for its policyholders and their families. The company's primary focus is on deferred annuity products, including annuity policies featuring long-term care benefits. Knowing that one policy does not fit all, it offers several products spanning these two types of plans.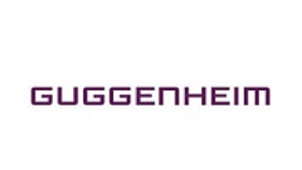 LEARN MORE
Guggenheim Life, a subsidiary of Guggenheim Partners, combines Guggenheim's experience in managing assets for insurance companies with expertise in the life insurance industry, thus creating opportunities for clients to grow and maintain their wealth through investment and insurance solutions. Guggenheim Life is a Delaware-domiciled life insurer, and is currently licensed and authorized to do business in 49 states (all states except New York) and the District of Columbia. Guggenheim Partners is a global investment and advisory firm with more than $305 billion in assets under management. Guggenheim Life and Annuity Company is based in Indianapolis, Ind.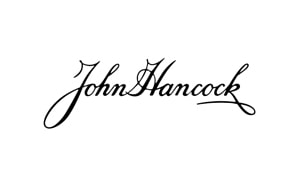 LEARN MORE
John Hancock and its parent company, Manulife, are investing more than $3.5 million over the next two years to promote diversity, equity and inclusion in the workplace and the communities it serves. The goals of these focused investments are three-fold: to increase the representation of diverse talent at all levels in the organization; create greater inclusion across the company through enhanced training; and to support organizations helping Black, Indigenous and People of Color (BIPOC) communities.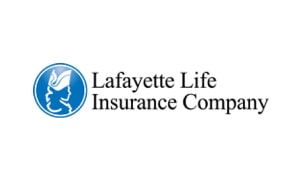 LEARN MORE
For more than a century, The Lafayette Life Insurance Company's mission has been to maintain itself as a financially sound, quality driven, growth-oriented company, dedicated to meeting its customers' requirements for life insurance products and services.
Today, it provides life insurance and annuity products to individuals and small businesses through multiple distribution channels. Its individual product portfolio includes whole life, term life and fixed and indexed annuity products. In addition, it serves small to medium-sized businesses by offering pension plan products and services. Lafayette Life is licensed to sell individual life insurance in the District of Columbia and all states except New York. It is a member of Western & Southern Financial Group (Western & Southern), a Cincinnati-based diversified family of financial services companies. Western & Southern is one of the strongest life insurance groups in the world. Great American Tower, the tallest skyscraper in Cincinnati, built by Western & Southern Financial Group and opened in January 2011, is home to The Lafayette Life Insurance Company.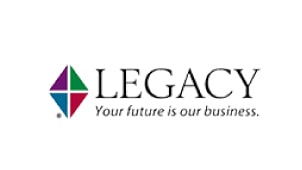 LEARN MORE
Founded in 1993, Legacy maintains a nationwide network of agent relationships. Legacy is a fixed annuity and life insurance leader, offering combinations of consumer benefits and sales and marketing support to independent agents. Some of the top agents in the country make Legacy their home for fixed annuity and life insurance business. An agent-driven and agent-owned marketing firm, Legacy has generated $20 billion in premium since the mid 1990s. The company currently boasts a field force of more than 27,000 agents.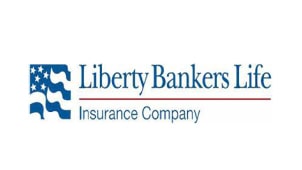 LEARN MORE
Liberty Bankers Life (LBL) was originally incorporated by Pilgrim Life Insurance Company of America in the Commonwealth of Pennsylvania during 1958 as Royal Oak Life Insurance Company. Over 40 years, the company grew slowly and conservatively, changing ownership several times and developing experience in offering a variety of traditional life insurance products in 40 states, as well as annuities. By 2004, and now owned by Heritage Guaranty Holdings, the company had reached $200 million in assets, and management set out to more aggressively expand its product offerings and sales force. LBL added a broad array of traditional life insurance products, including whole life, term life, and critical illness, and achieved steady growth in both life insurance and annuity sales. The company markets products in 47 states through over 6,000 insurance professionals. National Underwriter magazine consistently ranks it in the top 100 companies offering annuities in the United States. More recently, the company  introduced Medicare Supplement products in 2016 and Critical Illness and Accident products in 2018.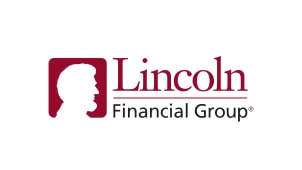 LEARN MORE
Founded in 1905 with the endorsement of Abraham Lincoln's son, Robert Todd Lincoln, Lincoln Financial Group is the first and only company to carry Abraham Lincoln's name, image and ideals at the heart of its brand. For more than a century, they've advanced President Lincoln's inclusive vision and values by building an honest, dependable financial services company. The company is dedicated to helping Americans secure better, more optimistic futures for themselves and their loved ones.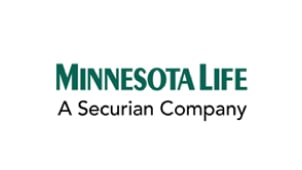 LEARN MORE
It's a brand-new day for Minnesota Life. In 2018, they adopted their parent company's brand, Securian Financial. From Minnesota Mutual to Minnesota Life to Securian Financial, it is still the same company customers have trusted to protect what they care about most for almost 140 years. Besides offering a complete range of wealth management strategies, Securian Financial also offers fixed, fixed indexed, variable and immediate annuities. Since 1880, Securian Financial has been there for those who see family as their most valuable asset. The company's longevity is a testament to its strength. They've weathered economic ups and downs while staying true to their customers. Securian Financial is not publicly traded, so it can focus on what customers care about most. Securian Financial's insurance company affiliates, Minnesota Life Insurance Company and Securian Life Insurance Company, a New York authorized insurer, receive high ratings from independent rating agencies that analyze the financial soundness and claims-paying ability of insurance companies. These ratings, including A+ from A.M. Best and "Excellent" from Moody's, reflect the company's stability, integrity, long-term focus and commitment to maintaining a strong balance sheet.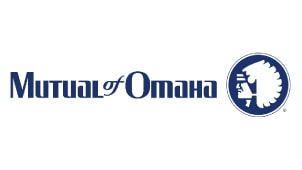 LEARN MORE
Mutual of Omaha is a Fortune 500 mutual insurance and financial services company based in Omaha, Nebraska. Founded in 1909 as Mutual Benefit Health & Accident Association, Mutual of Omaha is a financial organization offering a variety of insurance and financial products for individuals, businesses and groups throughout the United States. The company provides a variety of financial services, including Medicare Supplement, life insurance, long-term care coverage and annuities, as well as group coverage including life, disability and 401(k).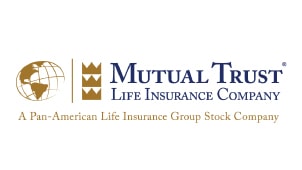 LEARN MORE
Mutual Trust Life Insurance Company, a Pan-American Life Insurance Group Stock Company, develops, underwrites, and services individual life insurance and annuities in 49 states and the District of Columbia.* The company was founded in 1904 on the principles of mutuality and policyholder participation, values Mutual Trust still embraces today. In 2015, Mutual Trust became a wholly owned subsidiary of Pan-American Life Insurance Group (PALIG), a leading provider of insurance and financial services throughout the Americas. It continues to operate within a mutual holding company structure, so while dividends are not guaranteed nor required by law, the company's financial strength and sound management has enabled it to pay them to owners of participating products for more than 100 years.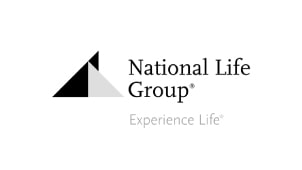 LEARN MORE
National Life Group is a group of financial service companies that offers life insurance and annuity products for individuals, families, and businesses. It was chartered in 1848 by the Vermont General Assembly. National Life Insurance, the predecessor company of National Life Group, was chartered by the Vermont Legislature on Nov. 13, 1848. It has been insuring people for over 170 years and was one of the first mutual life insurance companies in the U.S. Past insurance customers have included passengers on the Titanic, as well as victims of the 1918 influenza epidemic. It became a member of the Vermont Chamber of Commerce in 1957. National Life offers a range of financial services, including life insurance coverage and retirement plans, and annuities. The Group's customer base was 843,000 in 2016, and in 2017 the face value of its life insurance policies was just over $100 billion. The company is based in Montpelier, Vermont, with additional offices in Addison, Texas. Several member companies make up National Life Group, including Life Insurance Company of the Southwest. Equity Services, Inc., a registered broker-dealer and investment advisor, is an affiliate of National Life. In 2017, National Life sold Sentinel Mutual Funds to Touchstone Investments.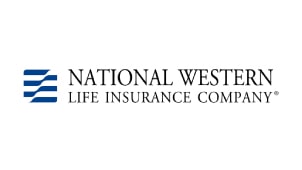 LEARN MORE
Founded in 1956, National Western Life provides high-quality insurance products on a global basis to meet the financial security needs of well-defined market segments. The company offers its products across 49 states and in locations such as Central America, South America, Europe and Asia, among others. National Western is based in Austin, Tex., and has more than 270 home office employees, more than 13,000 domestic appointed independent agents/brokers and, as of 2011, 3,500 international contracted independent consultants.
LEARN MORE
Nationwide Mutual Insurance Company and affiliated companies is a group of large insurance and financial services companies based in Columbus, OH. The company also operates regional headquarters in Scottsdale, AZ; Des Moines, IA; San Antonio, TX; Gainesville, FL; Raleigh, NC; Sacramento, CA, and Westerville, OH. Nationwide currently has approximately 34,000 employees, and is ranked #73 in the 2019 Fortune 500 list. Nationwide is currently ranked #91 in Fortune's "100 Best Companies to Work For". Nationwide Financial Services (NFS), a component of the group, was partially floated on the New York Stock Exchange prior to being repurchased by Nationwide Mutual in 2009. It had owned the majority of NFS common stock since it had gone public in 1997.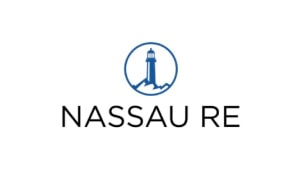 LEARN MORE
Nassau Financial Group, based in Hartford, CT, currently has combined assets of $26.9 billion and capital of $1.1 billion. Its business covers four segments: insurance, reinsurance, distribution and asset management through affiliates including Nassau Life and Annuity, Nassau Life of Kansas, Nassau Re Cayman, Saybrus Partners, Nassau CorAmerica and Nassau Corporate Credit. Nassau was founded in 2015 with capital provided by Golden Gate Capital, a private investment firm with over $17 billion of committed capital.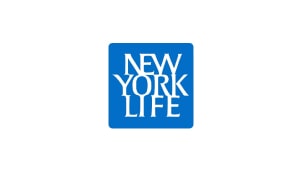 LEARN MORE
New York Life Insurance Company (NYLIC) is the third-largest life insurance company in the United States, the largest mutual life insurance company in the United States and is ranked #71 on the 2019 Fortune 500 list of the largest United States corporations by total revenue. NYLIC has about $593 billion in total assets under management, and more than $25 billion in surplus and AVR. In 2007, NYLIC achieved the best possible ratings by the four independent rating companies (Standard & Poor's, AM Best, Moody's and Fitch). Other New York Life affiliates provide an array of securities products and services, as well as institutional and retail mutual funds.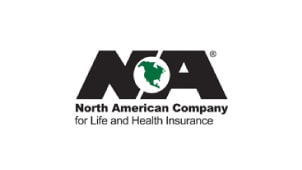 LEARN MORE
As one of the leading providers of life insurance and annuities in the United States, North American has been continuously fulfilling commitments to its customers since 1886. North American is privately owned, and is not subject to short-term earnings pressures often faced by publicly traded companies. North American is part of the Sammons Financial Group, Inc. (SFG), whose member companies offer life insurance, annuities and retirement solutions. In 2016, Sammons Financial Group was named a Top Workplace in Iowa.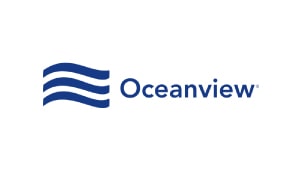 LEARN MORE
For over 25 years, Oceanview Life and Annuity Company has worked to establish itself as a trusted provider of high-quality retirement income products, investment consulting, and strategic financial planning services. The company's goal is to not only provide peace of mind and financial solvency for clients, but to become trusted partners in the process that every client can rely on for insight, advice, and guidance on how to manage their assets. And with executive leaders hailing from diverse backgrounds across financial consulting, global banking, and investment management, the company has a solid foundation of industry experience that allows it to produce standout results for every client.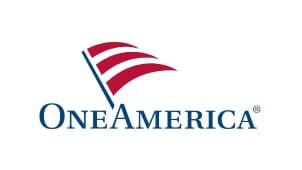 LEARN MORE
OneAmerica Financial Partners, Inc. is a U.S. financial services mutual holding organization with corporate offices at the OneAmerica Tower in Indianapolis, Indiana. The operating companies of OneAmerica Financial Partners, Inc. are American United Life Insurance Company, The State Life Insurance Company, OneAmerica Retirement Services LLC, McCready and Keene Inc., OneAmerica Securities, Inc., Pioneer Mutual Life Insurance Company, and AUL Reinsurance Management Services, LLC. The operating companies offer individual life, disability, long-term care insurance, and annuities. For businesses, they offer employee benefits, retirement plans, and group insurance. They operate throughout the United States except New York. OneAmerica Companies maintain "superior" financial ratings from A.M. Best and Standard and Poor's.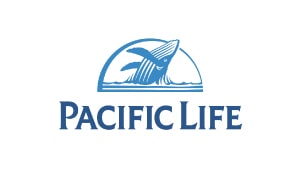 LEARN MORE
For more than 150 years, Pacific Life has helped millions of individuals and families with their financial needs through a wide range of life insurance products, annuities, and mutual funds, and offers a variety of investment products and services to individuals, businesses, and pension plans. Whether your goal is to protect loved ones or grow your assets for retirement, Pacific Life offers innovative products and services that provide value and financial security for current and future generations. Pacific Life counts more than half of the 100 largest U.S. companies as its clients and has been named one of the 2020 World's Most Ethical Companies® by the Ethisphere Institute. For additional company information, including current financial strength ratings, visit PacificLife.com. Pacific Life refers to Pacific Life Insurance Company and its affiliates, including Pacific Life & Annuity Company. Client count as of June 2019 is compiled by Pacific Life using the 2019 FORTUNE 500® list.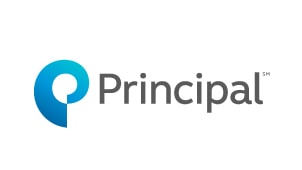 LEARN MORE
Principal Financial Group is a global financial investment management and insurance company headquartered in Des Moines, Iowa, U.S.A. Four segments comprise the company: Retirement and Income Solutions, Principal Global Investors, Principal International, and U.S. Insurance Solutions. The company employs roughly 9,000 people in Des Moines, Iowa, and owns and operates several buildings in the downtown area. The tallest, known as 801 Grand, is 45 stories tall (192m/630 ft), and houses many other companies in addition to Principal. As of March 2014, Principal employed 14,600 employees worldwide, with its Global Delivery center, Principal Global Services, in Pune, Maharashtra, India. Principal also has a lobbyist registered in the Iowa Legislature since December 2016. He is designated to lobby the Executive Branch of the Government of Iowa. In 2019, Principal purchased Wells Fargo's institutional retirement and trust business (including 401(k), pension, executive deferred compensation, employee stock ownership plans and asset advice business) for $1.2 billion. The deal was financed with cash and senior debt financing.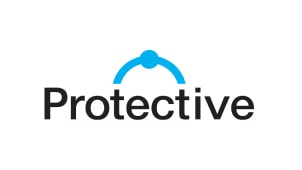 LEARN MORE
Protective Life Corporation is a financial service holding company in Birmingham, Alabama. The company's primary subsidiary, Protective Life Insurance Company, was established in 1907 and now markets its products and services in all 50 states. As of Dec. 31, 2019, the corporation had more than 3,000 employees, annual revenues of $6 billion and assets of $121 billion. In addition to Protective Life Insurance Company, Protective Life Corporation's subsidiaries include West Coast Life Insurance Company, MONY Life Insurance Company, Protective Life And Annuity Insurance Company, ProEquities Inc./Protective Securities, and Protective Property and Casualty Insurance Company.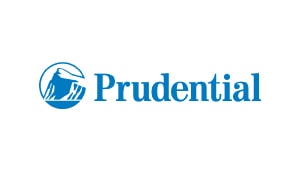 LEARN MORE
Prudential Financial, Inc. is an American Fortune Global 500 and Fortune 500 company whose subsidiaries provide investment management, and other financial products and services to both retail and institutional customers throughout the United States and in over 40 other countries. Prudential Financial is the largest insurance company in the United States, with total assets amounting to approximately 1.456 trillion U.S. dollars. Principal products and services provided include life insurance, annuities, mutual funds, pension- and retirement-related investments, administration and asset management, and securities brokerage services. It provides these products and services to individual and institutional customers through distribution networks in the financial services industry. Prudential has operations in the United States, Europe and Latin America, and has organized its principal operations into the Financial Services Businesses and the Closed Block Business. Prudential is composed of hundreds of subsidiaries and holds more than $4 trillion of life insurance.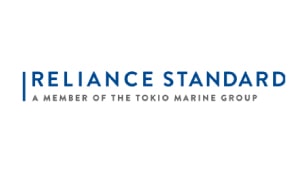 LEARN MORE
Reliance Standard Life Insurance Company (Reliance Standard) is a leading insurance carrier specializing in innovative and flexible employee benefits solutions, including disability income and group term life insurance, a suite of voluntary (employee paid) coverage options and fully integrated absence management. Reliance Standard markets these solutions through independent brokers and agents to employers of all sizes. Rated A+ by both A.M. Best and Standard & Poor's, Reliance Standard began its centennial year in 2006.
LEARN MORE
Sagicor Life Insurance Company (Sagicor) is a full-service life insurance company that is licensed in 45 states, plus the District of Columbia. Sagicor is rated "A-" (Excellent) by A.M. Best Company (4th best out of 16 possible ratings), affirmed as of Sept. 11, 2020. This rating is based on Sagicor's financial strength and ability to meet its ongoing obligations.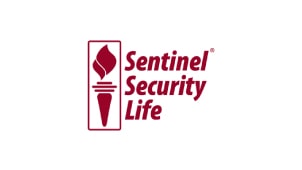 LEARN MORE
As the years went by, a few name changes took place (going from Sentinel Mutual Insurance Company to Sentinel Insurance Company in 1954 to Sentinel Security Life Insurance Company in 1957). In more recent years Sentinel decided to expand its product offerings beyond final expense. In 2009, the company rolled out a Medicare Supplement product to help pay the gaps not covered by Medicare. This was followed by the development of multiple innovative annuity products (Personal Choice Annuity in 2011, Summit Bonus Index in 2013, and Personal Choice Plus in 2017). With consistent and solid growth, Sentinel remains well-positioned to continue creating and rolling out new innovative products to better serve its client base.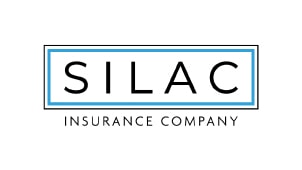 LEARN MORE
As Utah's oldest active life insurer. SILAC, Inc. purchased SILAC in April 2017, bringing both access to capital and strong, experienced leadership. SILAC is licensed in 46 states and the District of Columbia. Throughout its 80+ year history, SILAC has been a pioneer in emerging markets. In 1965, Medicare Supplement Insurance was developed, followed by SILAC beginning to develop and market other supplemental health products in 1974. This tradition continues with the introduction of Fixed Annuities in 2018 and Fixed Index Annuities in 2019. SILAC will continue to draw on its long history but also look towards the future, developing products for current and future policyholders in order to help with their savings and retirement needs, supplemental health insurance, and the ability to leave a financial legacy for their family.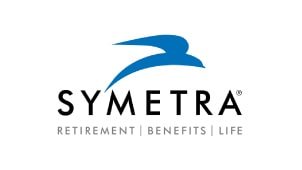 LEARN MORE
Symetra is an American family of companies providing retirement plans, employee benefits, annuities and life insurance through independent distributors nationwide. The main headquarters of the company is located in Bellevue, Washington. In January 2020, Symetra Financial Corporation announced it established an investment subsidiary, Symetra Investment Management Company (SIM). Sumitomo Life, Symetra's Japan-based parent company, completed its first $500 million investment through a corporate bond fund in December 2019. The standalone entity will focus on managing money for Symetra's corporate parent and the Sumitomo Life Insurance Co. to invest in US-based assets.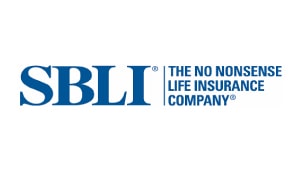 LEARN MORE
Since its founding in 1907 by eventual Supreme Court Justice Louis Brandeis, SBLI has helped protect over a million families with affordable, dependable life insurance. Products can be purchased through multiple sales channels, including the company's trusted independent distribution partners across the country. Through the SBLI Charitable Foundation, the company is an active member of the community, supporting organizations such as the American Heart Association, American Diabetes Association and the National Multiple Sclerosis Society. SBLI became a mutual insurance company in 2017 and has earned an A+ rating from the Better Business Bureau and an A rating from A.M. Best for financial strength.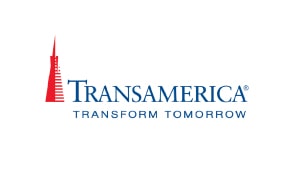 LEARN MORE
The Transamerica Corporation is an American holding company for various life insurance companies and investment firms operating primarily in the United States, offering life and supplemental health insurance, investments, and retirement services. The company has major offices located in Baltimore, Maryland; Cedar Rapids, Iowa; Denver, Colorado; Norwood, Massachusetts; Exton, Pennsylvania; Harrison, New York; Johns Creek, Georgia; Plano, Texas; and St. Petersburg, Florida. Additional affiliated offices are located throughout the United States. In 1999, it became a subsidiary of Aegon, a European financial services company headquartered in The Hague, Netherlands. Transamerica funds the Transamerica Institute, a nonprofit foundation which comprises the Transamerica Center for Retirement Studies and the Transamerica Center for Health Studies.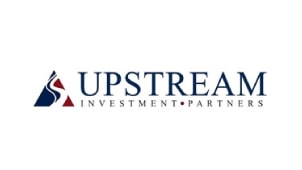 LEARN MORE
Upstream Investment Partners is a full-service financial consulting firm dedicated to helping clients invest wealth and manage their hard-earned assets. It is a privately owned, nationwide company. The company's independence enables it to establish working relationships with a number of industry-leading mutual funds, separate account managers, third-party asset managers, annuity providers, alternative investments and insurance providers whose products it leverages to create customized client solutions. It recommends only those products and services that can be tailored to suit clients' unique needs. Upstream Investment Partners selected Sigma Financial Corporation, a member of FINRA and SIPC, as its broker dealer. They are a nine-time winner of Broker/Dealer of the Year from Investment Advisor Magazine Fax Poll and won first place in Registered Reps' ranking of America's Top Independent Broker Dealers. Sigma Financial will provide many services for Upstream Investment Partners, including back office support, due diligence, and compliance oversight.