EXPLORE THE TUCKER SEMINAR PROGRAM
Welcome to one of the most successful marketing platforms available anywhere for financial advisors. Seminars offer us the opportunity to speak to people face to face, an experience that simply cannot be matched by any other marketing technique.
With an average appointment rate of 70 percent of attendees per event, Tucker Advisors is an industry authority on properly staging and profiting from seminars. Your Tucker Advisors Seminar Kit will include three main components:
• A Planning Guide
• Seminar Supply Examples
• PowerPoint Presentation
With the assistance of your Tucker Marketing Developers (800) 734-0076 these materials will put you on your way to hosting successful seminars that produce revenue for your practice. You'll find a step-by-step event walk through that includes a master checklist of everything you need to know regarding your seminar. Sample advisor bios and client letters will help you brand your event to best reflect your practice. And the PowerPoint will enable you to rehearse the slide contents and materials of your presentation.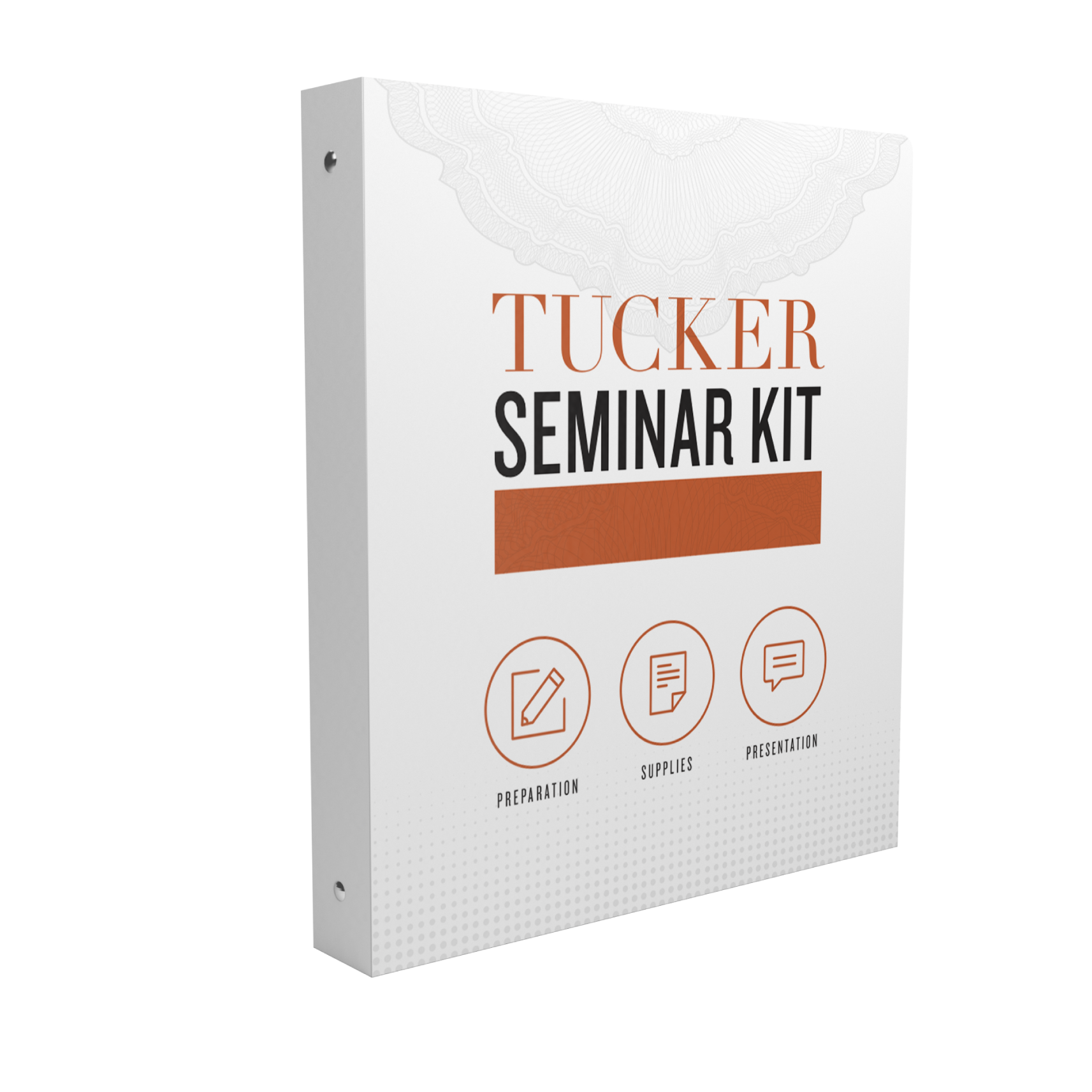 To order supplies for your seminars, choose from the following options that best fit the needs of your practice: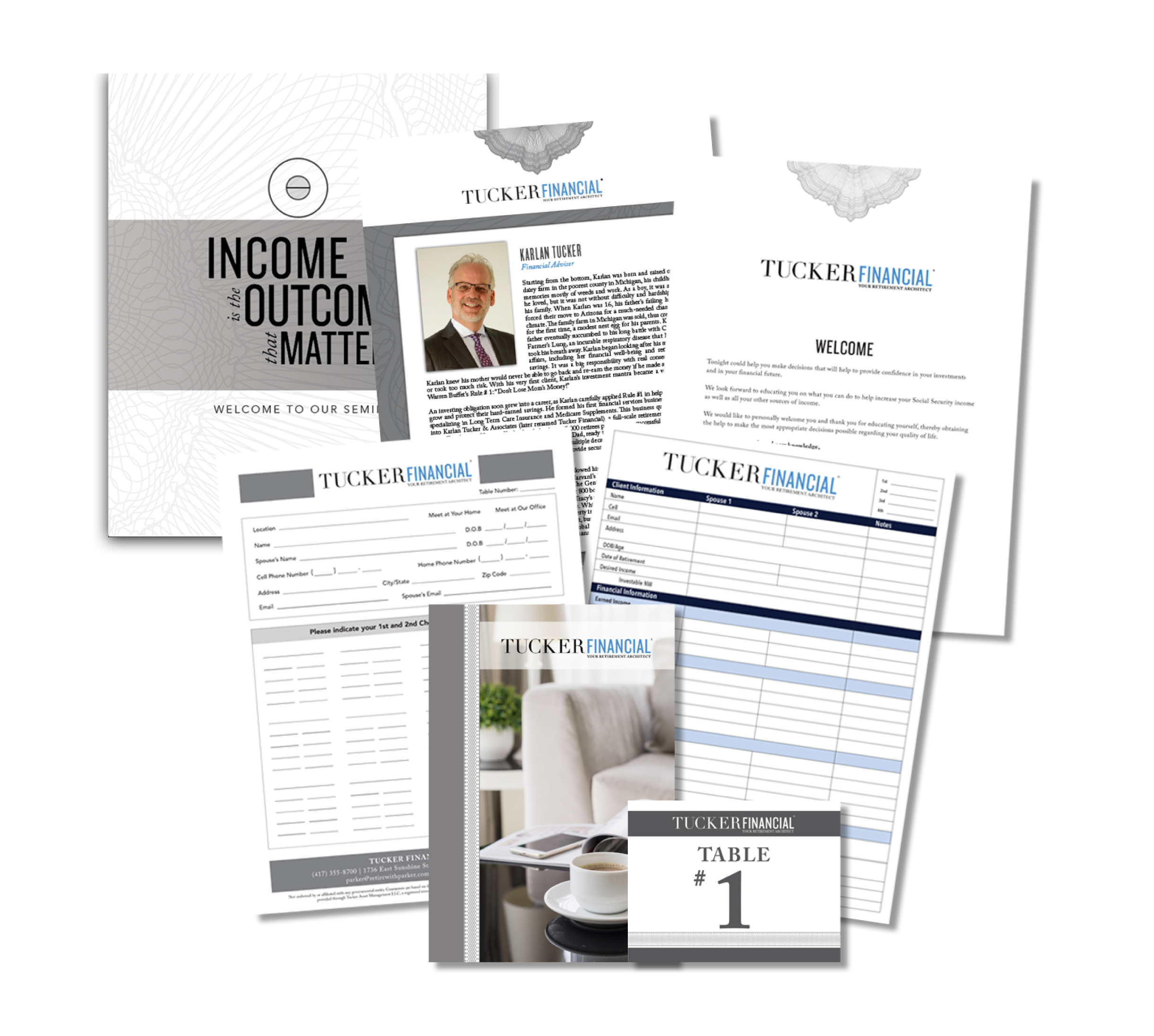 Bundle pricing
The Seminar Supply Bundle provides all of the marketing assets you need to get started with your seminars at a discounted price.
The bundle includes:
• Welcome Folders
• Advisor Bio Page
• Welcome Letter
• Appointment Booklet
• Fact Finder
• Appointment Sheet
• Table Number Cards
> Set of 50          $215
> Set of 100        $415
> Set of 150        $615
> Set of 200       $755
Contact your Marketing Developer for more information.
Call: (800) 734-0076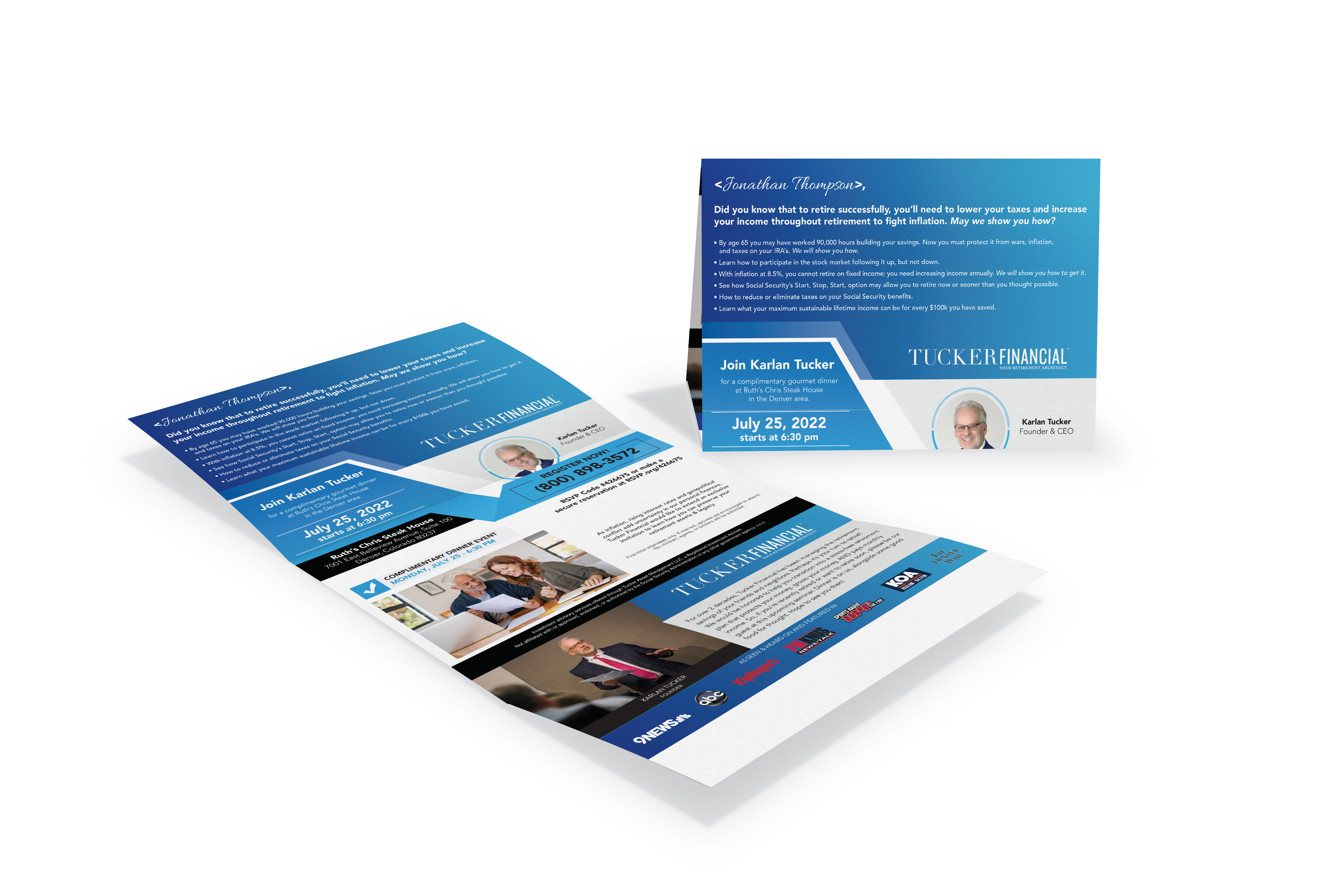 Tucker's marketing team will align you with the best venues and mailing houses to begin setting up your seminar. Demographic searches, often filtered by individual personal assets, will help you connect with the audience that's right for your seminar, and a mailing house reservation service will track attendance.
When you're ready for final preparations before your seminar, Tucker will provide you with recommendations and a last-minute checklist. And after your seminar has taken place, we'll help you with best practices for follow-up and appointment maximization.
Make the most out of your next seminar event by downloading our comprehensive seminar guide. Packed with valuable insights, practical tips, and expert advice, this guide is designed to enhance your seminar experience and help you maximize your learning opportunities.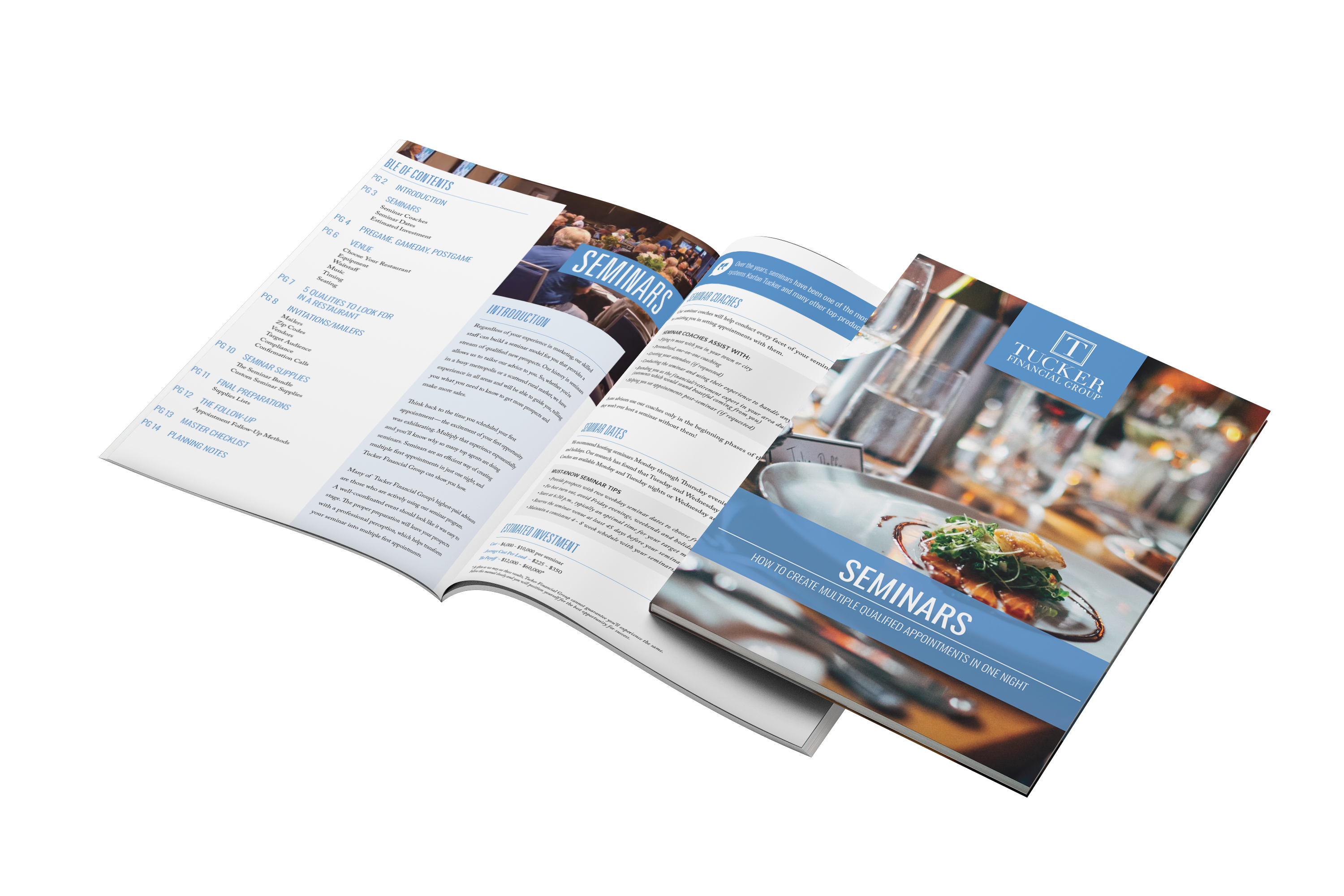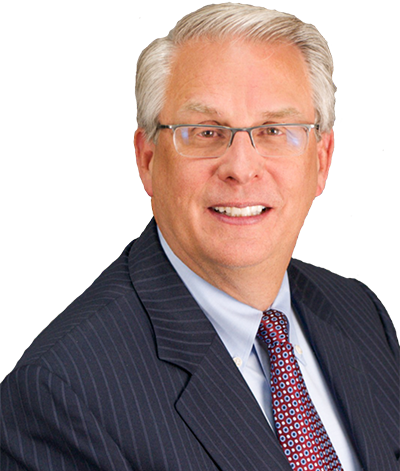 If you look back on the last few seminars you conducted, could you honestly say that you booked an average of 70% of the prospects in the room into appointments? Most people would have to answer "no." And that's where we can help! Did you know that our coaches can talk to your prospects before the seminar and even help you book them into appointments after the seminar is over?
Not only do we provide you with the one-on-one coaching to up your booking percentages, we also position you for success by making prospects feel comfortable enough with your practice to schedule appointments, and these are qualified appointments, not Facebook leads or online "commitments" — all you need to do is close.