5 Reasons Why Your Website Isn't Producing Leads
By Jordan Collins
Tucker Advisors Senior Digital Marketing Specialist
Why Isn't My Website Producing Leads?
In the last year, the world was forced to stay home and interact using new technology. As of January 2021 there were 4.66 billion active internet users worldwide. With so many internet users, one might wonder "Why is my website not generating leads?"
The majority of the internet's traffic starts with a search.  Search results are (usually) determined by the Google Search Algorithm. If your site doesn't pull up for results other than your branded keywords or business name, chances are you could use more traffic to your site.
Google Analytics put out a study of local business website traffic reporting that local business averages 414 monthly users, with 50% of traffic coming from organic search. Ask yourself, is 414 monthly users enough for you to produce leads? For most businesses, the answer is no.
Check your Google Analytics to see how many monthly users are visiting your site. This will establish a baseline for how many people are visiting and where you can make significant improvements to your website's functionality. If you also have Google Search Console, we would suggest that you see what terms your site is pulling up for and how you can build on those terms.
One thing to keep in mind is that if you or your web administrator is working on your site and you don't have an IP exclusion setup, you probably have even less visitors than you think. Your page views and interactions could be documented in your analytics showing page views and clicks that you are responsible for. Be sure that when you're working on updating and maintaining your site you aren't also providing false traffic to your tools.
To grow your business online and drive traffic, you need to examine how your site is being found and what you can offer to receive leads. Here are our top reasons for why you might be asking "why isn't my website producing leads."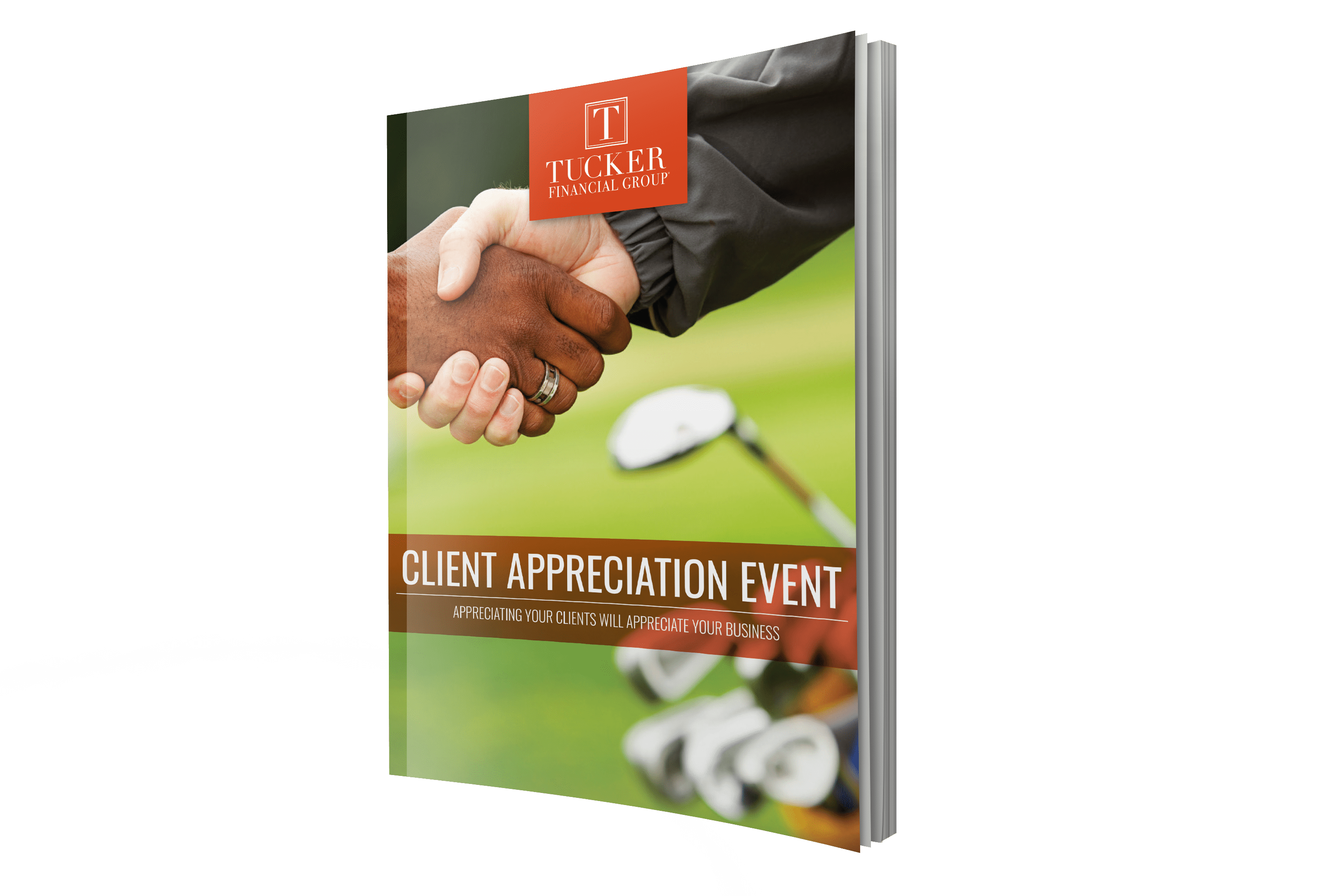 1. Your Site Doesn't Have Enough Traffic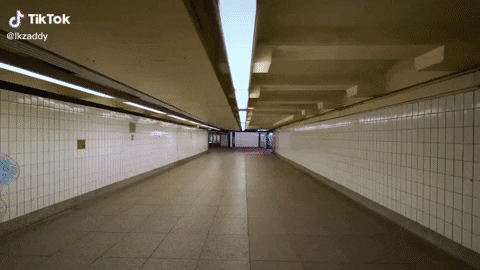 Picture empty parking lots, walkways, and roads. If there is no foot traffic, there are no customers.
It's the same online.
You need to put your web properties in front of people where they congregate. By web properties, I mean your website, social media accounts, and business listings.
When you talk about physical real estate the phrase "location, location, location" comes to mind. This idea also applies to the digital location of your web properties.
You need to go where there is traffic and convince users to visit your site. If your site isn't indexed on Google, it's very unlikely that prospects will find you. If your social media page doesn't have any new content being posted, it's unlikely that people will go out of their way to view your profile. If you don't have business listings, your competitors will reap the benefits of a user's search for your services. The placement of your information is just as important as the content itself. You can have the best services in the world, but if nobody can find them, what's the point?
The reason social media, business listings, and Google My Business is crucial is because these places all have traffic. Your goal is to move the people who are asking Google to the places where your website can answer their questions.. If you're not transparent with searchers, they will disconnect from your site and have a negative connotation with you brand. You want to be truthful with searchers and setup your webpages to give them something they want based on their intentions.
With every new page you add to your website, you are expanding your digital property's square footage. Being found in organic search isn't just about what's on your pages, it's about how many pages you have and what prompts will show them in search. Start asking yourself why someone would go to your site and what information could intrigue them to visit.
This is why every business should have a blog. These pages expand the size of your online presence while also giving prospects and search engines a reason to put your website in front of more people. The best part about it is: it's free. The hard part is it can be very time consuming. Sharing pieces of your expertise has numerous benefits that help your business attract more prospects while spending less on ads.
You need to give users a reason to visit. What information can you provide on your website that will incent people to visit? Do you have educational content that solves a problem or answers a prospect's questions?
If you think about how you browse the internet, you'll realize that your intentions lead your search to where you'd like to go – not ads or being the top listing on the page. Once you've gained traffic, it's time to call your users to action.
2. Your Site's Call-to-Action Is Unclear
Your website isn't a billboard. It's a dynamic display of what you offer and how people can benefit from your services. If there's no way to get a hold of you, nobody will. Your website needs to make it simple for users to take action. 
For an action to take place, we need to offer something that people want. This comes in many forms and using different methods throughout your site will help test what works and what doesn't. That could be a contact form, a call now button, or offering a lead magnet to capture an email address. Be intentional about where you place each of these buttons to ensure a good user experience.
Each of these actions have a different appeal and utility for your website's user. If they're seeing your information for the first time, it is very unlikely that they will pick up the phone and call you to book an appointment. Save this type of offer for those who have already interacted with your brand or those who are browsing a more advanced page on your site where an offer like this would make sense. If a user is on your contact page, be sure there is a contact form, as that would make the most sense.
Think of what small action you could get a new user to take and put it front and center for those who are ready to take steps. When you're looking at your site's page content, think about what would make sense to offer and don't offer too many options, or users are more likely to go somewhere else and not click any of them. Here's an example.

If users don't like interacting with your site they will leave, immediately. Your site's content has to balance being informative and pushing users to take action. According to Marketo, 96% of website visitors aren't ready to buy. If they're not ready to buy and they're on your site, how can we incentivize them to interact?
If a site is all content and no CTAs, you end up with user but no contacts. If your site is all CTAs, you end up with no users.
Don't give people a reason to leave your website before they've gotten to know what your business is all about. Part of gaining leads from your site is understanding that more than half of the visitors are on their phone. Navigating a webpage on a phone can be a frustrating process if there are too many different elements being displayed at the same time. Frustrating your visitors with too many pop-ups, offers, and a busy visual will appear "spammy" and increase the chance that they go somewhere else for their needs.
We've all seen websites where there's a chat window, a flashing "Call Now" button, and a 30-second pop-up asking for your email address. This is a perfect recipe to push users away and never see them again. Studies have shown that too many choices can lead to less sales and more customer confusion. While having more options may receive interest, it may lead to less sales.
Be intentional about what actions you'd like users to take and limit it to 1-2 per page. Over time you will want to see analytics for your CTAs and decide on the efficacy of your page's tactics.
Now that we have traffic and a clear call-to-action, we need to make it as easy as possible for contacts to give their information and get in contact.
3. Your Contact Forms Are Too Long
Contact forms are a great way to capture contacts and gain leads through your website. When making a contact form, too often we think of what information we want instead of what information a visitor is willing to freely give. This leads to incomplete form fill outs and less contacts.
When making your contact forms, keep it short. Don't give prospects a reason not to reach out to you. Keep the number of fields between 3 and 5 max. With every form field (question) you add, the more you are deterring them from making initial contact.
Once you've been able to interact there's a much higher likelihood that they will freely give this information but at this point, they don't know enough about you or your services to give more. Starting the conversation is more important than knowing everything there is to know about your prospect.
Another way to ensure your contact forms won't be filled out consistently is to ask for a phone number. In 2010, Hubspot and Dan Zarrella did an analysis of over 40,000 landing pages identifying 3 form fields that lowered completion rates. Asking for an address, age, or phone number lowered completion rates throughout the sample size. Asking for a phone number lowered most forms by close to 5%.
We all have our preferred form of communication and knowing when to use each different form is important to reaching different types of clients. Don't let something as small as whether they call or email stop you from talking.
4. Your site isn't responsive or mobile-friendly
In 2020, the number of unique mobile internet users stood at 4.28 billion, indicating that over 90 percent of the global internet population use a mobile device to go online. With that in mind, your site needs to be responsive and mobile-friendly. 
For your site to be mobile-friendly, it means that your website stays the same visually while fitting the different sizes and constraints of mobile phones to work consistent with your desktop version. For your site to be responsive, it means that your site may look a bit different on a mobile device but all the functionality of your site works and adjusts to help mobile users navigate your site's content.
On mobile, you have to be very judicious with your offers because there is less real estate and it takes longer to type. A phone has a very limited amount of space for fingers to tap and scroll in comparison to your desktop or laptop.
Phones also have a large variety of connections to the internet, meaning that if your front page takes a long time to load, they may not stay long enough to see your page. According to a study by Google, 53% of mobile users will leave your site if it doesn't load in 3 seconds. With that in mind, you need to cut the fluff and put your most important information and offers in front of users from the start.
Page speed is not only an important factor for keeping your visitors on the page but also ranking your page on Google's Search Engine Results Page. You have to be sure that, regardless of your user's internet connection, your page loads quickly or they might give up. That means limiting the amount of large files like videos, offers, and photos on your homepage to ensure that you're not a victim to slow internet speed.
5. Your Offer Isn't Appealing or You're Not Making an Offer
With any business website, you want to provide incentives for users to take the actions you'd like. This is where your content can play a big part in your marketing. Resources and tools to help your prospects with their problems and are a great way to build trust. Content is an opportunity to provide value to your prospects before you talk. Think of this as a product sample.
If they like your content, they are more likely to contact you and use your services. Providing content pieces, tools, and education to your prospects on your site doesn't just prove you know what you're talking about. It also attracts visitors who are looking for answers. It's crucial for your website to provide value to the visitor instead of asking for their information before they know why you want it.
Picture a scenario where you are on a business website and it asks for your email address. Why would you let a stranger contact you through email to sell their services without you receiving something in return?
Now picture a scenario where you land on a business website and they're offering a guidebook of "20 Things To Do Before You Retire." By providing your email address, they will send you a copy if you opt-in to receive future emails with this type of content.
A few important things happened in scenario 2, so let's examine it for a second.
1. Your prospect identified that they are interested in retirement content, meaning they're likely in your key demographics
2. You took a website visitor from an anonymous click to a lead with contact information
3. Your guidebook download started to build trust in your ability to help them retire
All this to say that providing incentives for user action aren't just a value added, they are your foot in the door. In the short term, you will need time and intentional thought to determine what to offer but as you drive traffic to these value pieces, you'll see that prospects are more familiar with your brand and go into appointments with more trust that you can help them with their problems.
Getting Your Website to Produce Leads
Now that you know the pitfalls to avoid when trying to produce website leads, try to find one of these 5 areas to focus on. For some this could mean adding a clear call-to-action and for others this could mean creating content to use as a lead magnet on their home page. There are no one-size-fits-all solutions or silver bullets.
Take a look at your website's analytics and start to assess where improvements can be made to start more conversations with your monthly visitors.
If your site is struggling for traffic, be sure to see our piece on organic and paid traffic strategies here.
If you would like more information on digital marketing strategy visit here.
For Financial Professional Use Only. NOT INTENDED FOR VIEWING OR DISTRIBUTION TO THE PUBLIC. Insurance-only agents are not licensed to offer investment advice.