How to Get Qualified Leads from Facebook
By Jordan Collins
Tucker Advisors Senior Digital Marketing Specialist
Table of Contents
Click the links below to jump to a client appreciation event page section specific to your needs.
As a financial advisor, you are likely always hearing about how you need a presence on social media. But what is necessary and what is fluff? Is it better to have a Facebook page or should you setup all of your socia media sites at the same time? The answer to both of these questions is unique to the advisor and what is working to elevate their business online. At the core of these questions is a conversation about making quantifiable, long-last gains in the race for business attention online.
To start, we will take a look at the largest social media platform, Facebook. Facebook has roughly 2.89 billion monthly active users as of the 2nd quarter of 2021.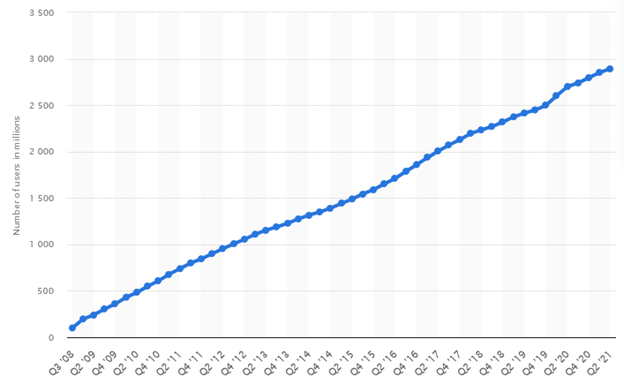 The next biggest social media site is YouTube, but if you take a look at the top nine social media platforms, it is clear that Facebook has a large investment in the social media landscape with multiple properties in the top 10 (AP Style is numerals for 10 and above). It's also worth noting that some of these other platforms are included in where you can place your Facebook ads. For example, you can have your Facebook ads delivered on Instagram.

Now that we've chosen a platform with enough users to advertise and segment, it's time to talk about data. When a user fills out their Facebook profile, they are voluntarily giving information that will shape the ads they are served. We will talk more about how ad set targeting later in this post, but it is important to note that Facebook's ads are effective because they've taken out a lot of the guesswork. Individuals volunteer their age, what they do for work, and other information when they make their profile.
Instead of going to a third party for information that will decay with time, you are going straight to the source—the individual. While your interactions with previous ads on the site may shape what you are shown in the future, your age, location, and profile information set the stage for them to show you things you're more likely to interact with.
For your financial advisory practice to advertise, you will need to fill out a profile referred to as a business page. Let's dive into why you should create a profile, step by step instructions, and how you can create some ads.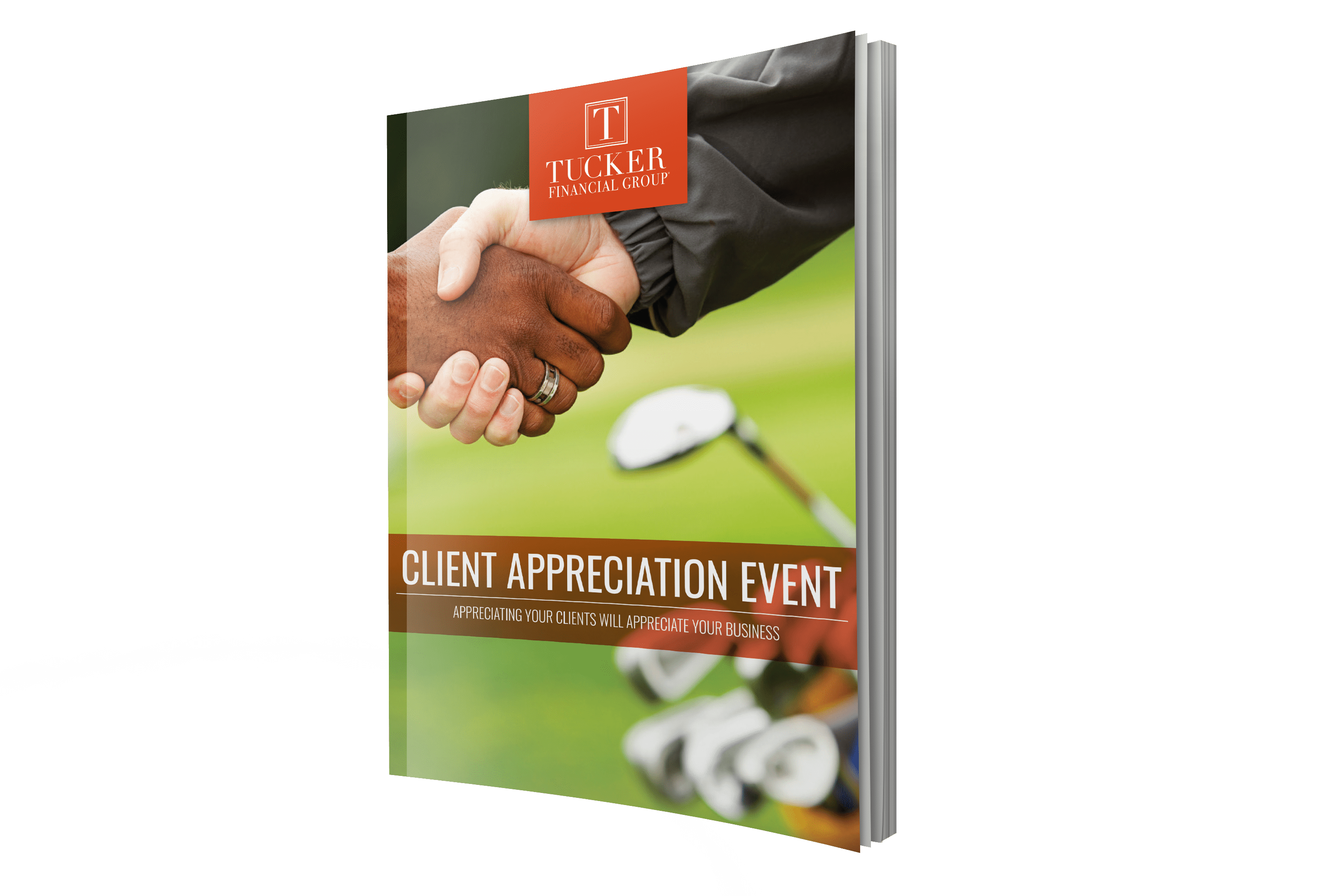 Setup Your Facebook Business Page
By creating a Facebook page, you can invite customers to follow your posts, run ads, and provide customer service through an easy to find webpage. Additionally, you can promote events, share an offer, or post an open job. There are a lot of reasons to get a Facebook page but its relative value will remain just that, specific to you and your marketing needs.
Your Facebook page can also show up in Google search results, giving users another place to find you online. Creating a page is not a silver bullet for generating more traffic to your business, but it will give you useful tools that will take more time and effort to incorporate into your website.
Now that we've decided to create a Facebook page, it's time to look at step-by-step instructions to complete this task.
To create a Page:
Go to facebook.com/pages/create.
Click to choose a Category.
Fill out the required information.
Click Create Page.
Add an optional profile or cover photo, then click Save.
We could write an entire blog entry about filling out and optimizing your page. With that in mind, we suggest following this checklist from Hootsuite. As a general rule of thumb, we would also suggest having the following information on hand when completing your Facebook page's information:
Physical Address
Email Address for contacts
Business Hours
Website URL
Company or Advisor Bio
Media or Content (Professional Headshot and/or Professional Logo)
Once your page is completed, you'll be encouraged to make a post. Making a post is a great way to get the word out about your business, but who sees those posts? Your followers. What if you don't have any followers yet? Next to nobody will see the post. For your posts to reach a person's Facebook feed, they'll need to like or follow your page.
In a lot of ways, this is how social media can become such a time-consuming project. While Facebook does offer ways of getting people on your page, most of them require either your time or your money. One should also note that when you make a Facebook post, not everyone who follows you will see it. This metric is called organic reach.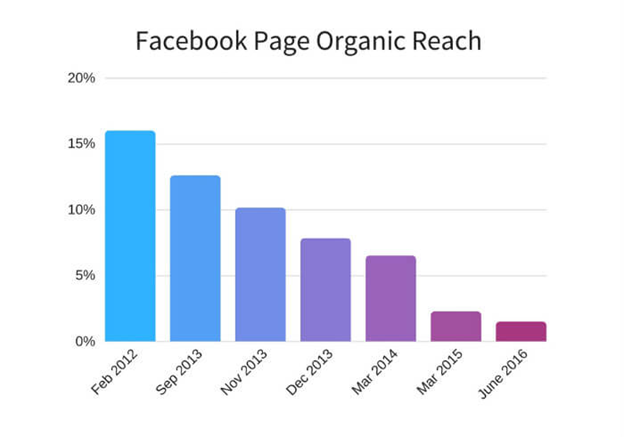 This is why we aren't talking about social media strategy and content. We want to spend our time and money on tools that will give us the maximum return on investment in a more short-term timeline.
If you are looking to build followers and organic reach, it would fall into the category of social media management. Right now, we are just getting our page set up because it is required for us to run ads.
From your Facebook page, you can "Boost" a post. This means that you can take one of your Facebook posts and create an ad from it. This is the simplest way to advertise on Facebook, but it lacks a lot of the tools that are provided through Facebook Ads Manager.
In Ads Manager, you can A/B test different ad copy, create custom audiences, and really nail down your process, whereas boosting a post cannot. Being able to choose different ad placements, choosing cost-per-click or cost-per-impression, or using advanced targeting capabilities are vital steps in creating a campaign that works. Giving $10 to Facebook to show your ad to more people in a geographic area just won't cut it. Facebook Ads Manager doesn't have a cost to set up but it will take time to get your campaigns the way you want them.
In order to advertise with Ads Manager, you'll need to have a Facebook page or have a role on someone's page. Any page you create will have an associated ad account and ad account id created by default. Go to https://www.facebook.com/business and click create an ad to get started.
 Create a Facebook Ad Campaign

We've created a Facebook page, started our Facebook Business account, and now it's time to get acquainted with Ads Manager. We want to create a new campaign. The next dialogue you will see includes different campaign objectives. See below: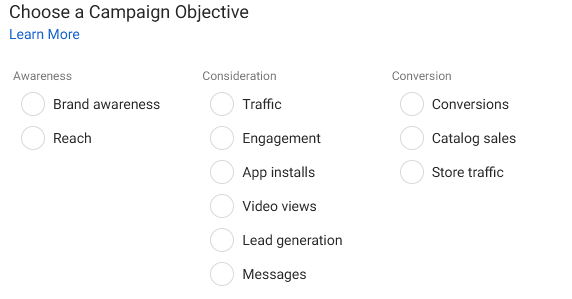 You will be tempted to skip awareness for consideration and conversions but there are very valuable insights to be gained from the awareness stage. Facebook's tools include being able to show ads to people who have interacted with your ads in the past. When we talk about qualifying interest, what better way than to tap into people you've reached in the past?
As consumers, we consistently interact with the same brands because we see value in the outcomes we receive from choosing them. If we haven't heard of a brand or service, it will take greater upside potential for us to take the risk of trying something new. How can you make that decision without knowing about the product or service? We need to make people familiar with your brand in order for them to trust they are making the right decision.
All this to say, don't skip to lead generation or conversions prior to creating audiences that are ready for this step. You will see that finding a financial advisor is a personal process. It's not the same as seeing a $10 product ad and taking a chance. You wouldn't choose a financial advisor based on a Facebook ad, but you would read an article on retirement readiness on their website.
Ads manager is a great place to customize who sees what, the order in which they see it, and when is the right time to make them an offer they can't refuse with an expert (hint: you're the expert). Here's an example of this process in action from the user's point of view.
I'm a 59-year old male in the geographic location of the advisor serving ads. This is information that Facebook has on me because I filled out my profile. Scrolling through my feed, I see an article on the "5 Things to Do Before Retiring" on your website. It is a well-written, compliant article and I'm now aware of this advisor's practice because the information is valuable, his office is locally listed in the post, and I want to know more about how I can retire.
A week or so later, I see another ad saying that this advisor is hosting a live event but spaces are limited. I think back to the article I read and realize I have more specific questions about my own financial situation, so I click the ad and fill out a form giving my name and email address.
This scene shows a simplified version of the customer journey that is more realistic and personal than putting up a form on Facebook that people can fill out. The process appealed to our user's age, location, and interests. It didn't ask him for his information right away and it allowed him to see that the advisor in question was an expert.
For the advisor, his brand awareness ad gained interest with his key, local demographics; it showed him to be an expert in his industry; and because his ad campaign is set up with a custom audience, he can now give a more personalized message to the user based on what he or she clicked.
One more thing to note on campaign types is how they are billed. For some campaigns, they are billed per impression (views). Some campaigns are billed by clicks, meaning you won't be charged unless someone specifically clicks on it. The Facebook bidding process can get dense when you get down to how cost-per-click and cost-per-impression are billed, so we would suggest using cost-per-impression for brand awareness and top-of-the-funnel ads to qualify interest, and cost-per-click ads for consideration and conversion-based ads.
Choosing a campaign type is important, but we really need to key in on how we can target the right people for the campaign. With that in mind, it's time to talk about ad sets.
Ad Sets, A/B Testing, Audiences
Ad Sets
Campaigns can hold multiple assets. This way, you can keep all of your different audiences within the same campaign. You may be asking yourself why you would have multiple ad sets in one campaign. If you were doing a campaign, you might have one ad set aimed at people that are in your key demographics and locations. You may also have an ad set of people who had previously clicked on your ad. So set one is for people to qualify their interest and set two is for people who have already interacted with your brand, are in your demographics, and in your location.
This puts in perspective how you can qualify your audience as you go. As more people interact with your first ad set, you have more people to advertise to in your second ad set. This is how you can qualify traffic using Facebook's tools.
A/B Testing
An added bonus is that ad sets contain multiple ads, so you can test different messages at different stages to see which perform best for cost and click-through-rates.
Without structure, this can get very confusing, very quickly. As a starting point, we would suggest A/B testing your images, your ad copy (text), and your ad content. In reality, you can A/B test just about anything with enough time and organization.
As an example, you have three articles on three retirement topics that you are using to qualify interest. For each article, you should create three images (nine total) and three sets of copy for the ads you intend to send. In total, your ad set will have three articles but will have nine ads.
You might be asking yourself, why make all these duplicates? What purpose is this serving?
What this does is, it shows you each variable independent of the others. This way, you can look at the data and decide what works best based on cost, clicks, and click-through-rate. After a few weeks of running the ads, you'll quickly see your winners and losers with more detail than just running one ad for each article and evaluating what's wrong in broad strokes.
If you see that you have three ads with the same article but different photos, you can deduce that you shouldn't use a type of photo and shift your spend to the ad version that is getting better results. This way, you will see better results in the proceeding weeks using the data Facebook was able to gather.
Audiences
Facebook is very good at gathering data; one could argue they're too good at gathering data and that's what gets them in trouble. The true power of Facebook ads is in their custom audiences. Targeting users based on their location and age is great but there are much more powerful tools at your disposal.
Custom Audience is an ad targeting option that lets you find your existing audiences among people who are on Facebook. You can use customer lists, website traffic, or engagement on Facebook to create audiences of people who already know your business.
For example, you could have a list of your current clients. If you wanted to upload to Facebook and advertise to them, you can. If you'd like to upload this list and create a "lookalike audience" of people with similar ages, interests, and locations, you could do this. Keep in mind that the number of people that Facebook can pull in is dependent on how extensive your list is.
Another example of a custom audience is a website visitors' audience. If someone has visited your website in the past either through their own searching or through a Facebook ad, you can advertise to these people. Keep in mind that having the Facebook Pixel installed on your website to signal who has and hasn't been to your site will be required.
Lastly, audiences come with projections of how big or small they are. Depending on all the segments you add to your audience, you'll need to have enough people in that pool so that you are not serving the same people the same ads. Whatever audience you choose, be sure not to narrow that audience to a point where you cannot gather data. The audience features can do a great job in qualifying interest, but your content should help you determine interest from users.
Using Facebook Ads for Qualified Leads

Now that we've created a Facebook page, setup Ads Manager, and learned about what is capable without ad targeting, it's time to think through how you can qualify leads.
All the bells and whistles in the world won't help you if you're not using them properly. To start, you need something of value that your target demographic will want to click. We suggest articles and downloads that will allow them to educate themselves on a topic specific to them and your business. This could be an article about how to maximize retirement readiness or a checklist of information on how to retire tax-free. These pieces should introduce you as an advisor who can help them, include a way to get a hold of you, and appeal to their curiosity about the process.
From a wider view, you are trying to take someone from a place where they see pictures of grandkids to where they're thinking about their retirement. Skipping this step will not help the success of your campaign.
Creating an audience of people who have interacted with your ads or brand, then serving them a download that requires their email address or giving them an asset they can use will always work better than offering nothing. In the short term, it is more work on the front end, but in the long term they are showing you that they fit who you are looking for and signaling back to you what they are ready for.
The best part of this is that you can decide how fast or slow you'd like this to happen. Campaigns can be marked with start and end dates, limiting the amount you are spending and giving you complete control of your budget. If you'd like to spend $5 or $500 per day, you can make that decision and Facebook will follow your lead.
When this process is carried out properly, you can review your data and clearly see what ads work, what audiences are yielding good prospects, and find logical improvements to your process. From here, you'll be able to position yourself as an expert building brand awareness around your practice and attract new clients through social media without needing followers.
If you have more questions on how to use social media for your business, be sure to visit www.tuckeradvisors.com/blog.
Sources:
Statista
Wikipedia
Facebook
Hootsuite
Hubspot
Neil Patel
Washington Post