4 Reasons Why You Should Be Using Lead Magnets
By Jordan Collins
Tucker Advisors Senior Digital Marketing Specialist
Table of Contents
Click the links below to jump to a page section specific to your needs.
Why do we visit the sites we do?
Around 93 Percent of website visits start with a search. Many users have an idea of the direction they are going, but they need a helping hand getting the right information. Adding modifiers can give search engines the information needed to receive results that will help users get to their desired end goal. A good example of a modifier is adding "near me" to a search. In recent years, "near me" searches have grown exponentially with the advances made in cell phones and other mobile device networks. If you think back a few years, it was incredibly difficult to get videos to load while out of WiFi's reach. Today it is commonplace to see people searching and loading content in real time as they go about their day.
According to Hubspot, "near me" searches have grown 900% between 2015-2017. This example of a search modifier shows clear intent for what the user is looking for. Whatever good or service they are searching for, they want to be able to access in person. They don't want to wait! For numerous reasons, they are looking to check something off their to-do list and time is of the essence. This motivation is called "user intent." User intent is the cornerstone of what Google and other major search engines use to anticipate what results they should show on the search engine results page. While there are over 200 ranking factors in Google's search algorithm, at the core of its results is a conventional human instinct.
Give the people what they want
As time passes and machine-learning grows, search engines have become extremely efficient at giving users the results they are looking for. In kind, users have created new search conventions to find the information they are looking for faster and on their mobile devices.
For businesses and website owners, a user's search is a touchpoint opportunity. Every business and industry has information that the general public is searching for. Using search engine optimization, you can index your website's information to pull these users towards your site and it's services. The catch is, their intentions need to match what you can help them with. If it doesn't, there's a very high likelihood that they will visit another site with more relevant information to their intent or change their search query to get better results. 
At the core of every search is the desire to get answers. For questions like "Will I run out of money in retirement?" or "How can I optimize my Social Security?", you want to be found as an expert who can help them answer those questions.
Many financial advisor websites talk about their services but they don't create content surrounding a topic. Your services page may give an overview of how you might be able to help, but a whitepaper or blog post explaining a topic does more.
You can really delve into the topic-specific challenges associated with retirement and show your expertise before a client steps foot in your office. If you establish yourself as a resource with answers to your prospects' questions, you will not only improve your value to your clients, you will be seen as an authority on a topic.
Some advisors may be thinking, "Why am I giving away my knowledge for free?" The answer to that has two parts. First, you should not be giving away proprietary information in your content. We are looking to hook users with interesting ideas, not make yourself redundant. Secondly, it may not cost money, but lead magnets are an exchange of value that ultimately helps both your audience and you as a financial advisor. If you are worried about giving away too much information, do a specific google search for the information and see if it is out there. If you're finding it, it's likely that everyone else is too.
A lead magnet is an incentive added to your website for prospects to provide contact information in exchange for an asset. Assets can be videos, whitepapers, or other content that helps them solve a problem or educates them on a topic relevant to what they are looking for. At the same time, this identifies them as a person who is interested in this topic, information that can be profitable to your business when you know who your customers are and which problems you can help them solve. 
Taking frequently asked questions from prospects and making resources to answer their questions is a great way to create lead magnets. This works because other prospects will have similar questions, and having the answers on-hand in an easily consumable format not only helps your prospects, it positions you as an expert on the subject they'd like to learn about.
Why should advisors use lead magnets?
A lead magnet is an incentive on your website for prospects to provide contact information in exchange for an asset. Assets can be videos, whitepapers, or other content that helps them solve a problem or educates them on a topic relevant to what they are looking for. At the same time, this identifies them as a person who is interested in your topic. 
Taking frequently asked questions from prospects and making resources to answer their questions is a great way to create lead magnets. This works because other prospects will have similar questions and pain points. If you have the answers on-hand in an easily consumable format it will help your prospects, position you as an expert, and identify your key audience.
1. Lead magnets improve conversion rates
There is no easier way to receive something than by offering something in return. The basic psychology of exchanging value applies to lead magnets in a way that is simple to understand. If someone approaches you and immediately asks for your contact information, why would you give it to them? You wouldn't. If you lead with something your prospects want, it doesn't feel like a transaction, it feels like a partnership.
Some marketers have seen a 30-40% uptick in lead capture using lead magnets to generate contact information. This type of improvement is not surprising, considering forms and pop-ups often ask for something without first offering value. By offering an incentive, it fundamentally changes the exchange. It's clear that people don't want to be asked for their information without a reason. Giving them something they want isn't just a tactic, it's a necessity.
Most traditional marketing approaches have an offer to entice and incentivize action. Why shouldn't your website? Give your offerings a fighting chance of making important results for your business by using a lead magnet.
2. They sell your expertise
When financial advisors meet a new client, they need to establish expertise and rapport quickly. Wouldn't it be nice to have prospects who already know you're an expert?
Lead magnets can take time to produce, but the pay off can be phenomenal. Prospects who have read a whitepaper from your website will already be warm leads. They've seen your website and the type of work you do. They won't need the same type of selling that a person walking in off the street may require.
Another great aspect of lead magnets is that they can be made "evergreen." When we say evergreen, we mean that they won't require constant updates. They can continue to work for your business autonomously when you're with other clients, doing a seminar, or sleeping. You can educate and show that you're the right person for the job without ever being present. The cherry on top is that they provided their information to receive your content so you can follow up.
3. Connects you with contacts who aren't ready to buy
As time goes on, we are learning more and more information about our buying habits. Everyone is online researching their next trip, purchase, or activity. With that in mind, most users visiting your site aren't ready to buy. According to transaction.agency, 81% of shoppers research their product online before purchasing.
For financial advisors, that means you can't just appeal to people who are ready to buy, you need to think about those who are still weighing their options. It's important that your website has something for users regardless of the buying stage they are currently in. These habits will show themselves in your Google Analytics based on what pages they are viewing. For example, if someone is viewing your contact page, it's likely they are looking to contact you. If someone is visiting your home page, they are probably just checking you out and seeking out more information. Lead magnets are a good bridge to taking someone from brand awareness to lead generation. The incentives you offer can push them to really consider you for their business.
4. Helps visitors with a problem
As mentioned earlier, turning to your "frequently asked questions" into content is a great start to creating lead magnets. This ensures that your prospects have a demand for the information you are providing. It also shows that the people downloading assets fit the correct demographic details to be a future client. Incentives like these aren't wanted by people who they don't apply to, but for those that do, it will be hard to ignore a solid offer helping them learn more about a pain point they'd really like to solve.
If you are looking for other problems to help clients with, it could be helpful to visit an industry competitor, view lead magnet examples, or look at Google's suggestions at the bottom of a Google results page. The suggestions related to retirement or financial products usually come with adjacent queries. These topics will signal to advisors that they have knowledge on a topic that is not readily available on Google and could be turned into an asset that pulls users to their site.
Pro tip:
Use Google Trends
to see how much interest a topic has.
Google Trends and Google Keyword Planner can show you the number of searches on a topic, giving more weight to how you spend your time making lead magnets. Search interest data from these sources should always inform your content decisions. When your click-through or conversion rates aren't what you expected, you need more than a hunch to find what needs to be fixed.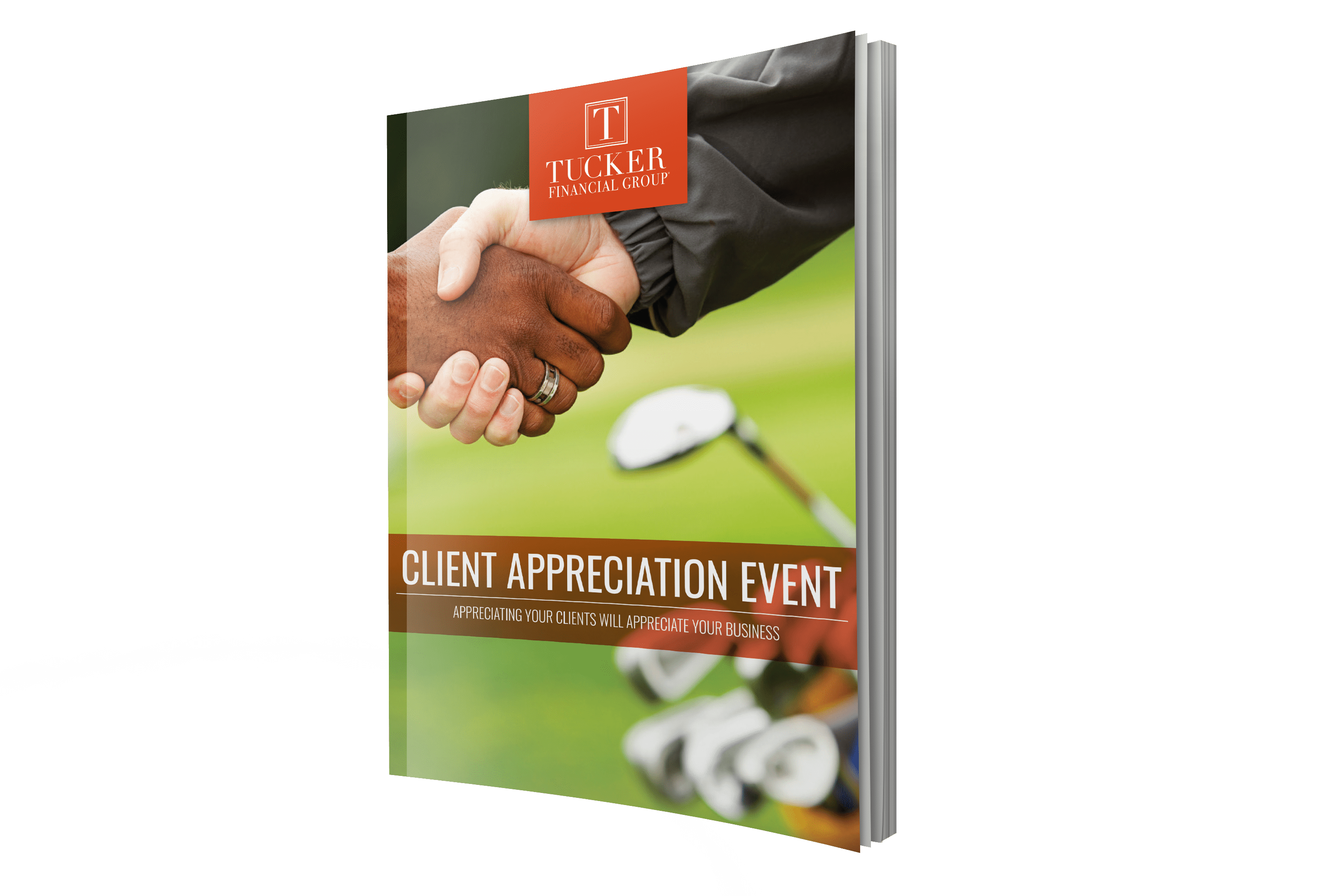 If you search around the web, there are countless examples of what to offer. If you're asking yourself what to do, the answer is a combination of what you can make easily and what works the best. Where those meet, you have gold. On the simplest level, this should be a connection point for your business to your website visitors. Create a good first impression and offer something of value but don't put all your eggs in one basket. A data-backed strategy is one where there is A/B testing and multiple options, so you're not overly reliant on one piece of content to carry your prospecting. Here are a few examples of prompts you could use:
Create a short survey for prospects to assess how much risk they are willing to take on with their portfolio. This can be fun for them and also provide valuable information on how they see their financial portfolio. The questions included can reflect that you understand how to assess risk and that you provide unique plans—nothing is cookie cutter.

 

 

Create a whitepaper on the "10 Pitfalls to Avoid When Dealing with Social Security." Social Security can be a confusing topic for many retirees. Show that you know how to help them with this problem in a PDF explaining what to look for and how the decisions they make can affect their future.

Create an online spreadsheet through Google Sheets or Excel for prospects to organize their finances. This download provides value and bakes in financial pieces that your prospect either doesn't know about or isn't planning for. It shows that you know more about the financial process than they bargained for and can be a resource to their financial future.
These are just three basic examples of what a lead magnet can be, not an all-encompassing guide. Do some searching around the internet to see what is out there. The beauty of this is you can see what your competition is offering, find data about the different formats, and explore techniques to get the best out of your web traffic.
When done right, lead magnets can be a great tool for generating leads, building email newsletter lists, and providing value that will entice prospects to call you for help when the time comes.